Description
Ink Effects are fabric transfer inks that absorb into the fabric for soft, flexible, and washable transfers. Ink effects can be used on coloring book pages for unlimited pattern designs. Shake well before use.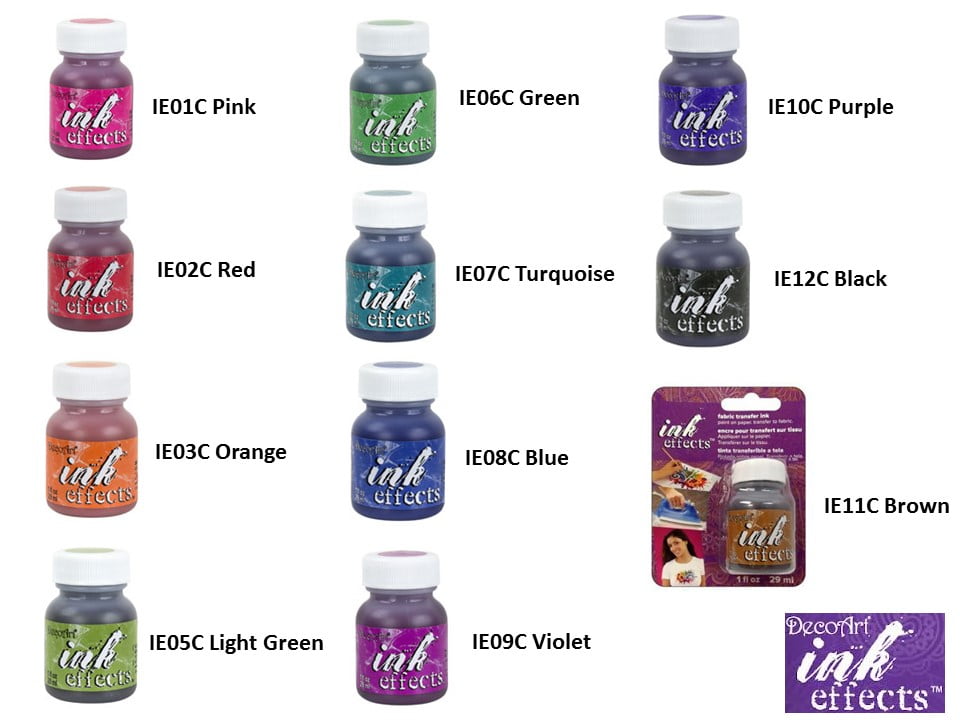 Application Methods:
Simply paint your design on any white paper till satisfied.  Let dry. Then use an iron to transfer it onto a light colored wearable or home décor fabric piece of your choice. Similiar like a DIY transfer decal handpainted or stenciled.
 Bright colors intensity best on silk, Fuji silk and used as fabric paints for floral painting or DIY decals.  Heat fix by ironing or heat gun.